Hi there, I'm Michelle, 42 and live in Grays with my husband Paul and daughter Hannah who will be 3 at the end of October. I work full time in Brentwood (thank God for Fitness First as it stops me spending money) and am also studying. I posted a message on Netmums and Nikki_24 replied and told me about this site, so here I am!
---
---
---
Site Guru
Posts: 29404
Joined: Wed Mar 12, 2008 9:16 am
Location: Westcliff on Sea
Contact:
Hi Michelle, welcome to the site! I'm Louise, 29 (30 in a couple of weeks - eek!) and a WAHM. I live in Westcliff with my husband Kester and our son Felix who is nearly 15 months. We have another on the way too.
---
Parent

Posts: 1380
Joined: Wed May 14, 2008 2:04 pm
Location: a fluffy little cloud somewhere above essex!
Hi michelle, i'm kayley, i live in brentwood with Harry and my partner Dan. I'm a stay at home mum and i'm also studying too on an evening course.
---
---
---
---
Our very own Christmas Elf
Posts: 8644
Joined: Wed Mar 12, 2008 6:03 pm
Location: Westcliff on Sea
Well done Nikki_24 lol

Hi ya im Gemma im 24 and married to Dom. We have a lil man called Jack who will be 3 in January.
We live in Westcliff. Welcome to the site. x
---
Middle-ager

Posts: 2038
Joined: Fri Apr 25, 2008 11:34 am
Location: Silver End
Hi Michelle
Welcome To Essex Mums
I'm Nicola, 24 And Mum To Shannon 4 And Caitlyn 21 Months. We Live In Silver End.
---
Hi Michelle,

Welcome to Essexmums.

I am Gina, 35, mum to Mia who was 3 last month. I work part-time as a doctors receptionist and live in Southend.
Mum to Mia & Mason, wife to Steve - life is for living.
---
...all for your welcome messages. Hopefully I will be able to contribute to this site and get to know you all. Mx
---
Achiever

Posts: 2622
Joined: Sat Mar 29, 2008 11:38 pm
Location: rayleigh
I was sure i replied to this the other day
Strange!!!
Anyway, welcome
I'm Nicky, 33, mummy to mitchell who will be 3 in november and were about to start ttc baby number 2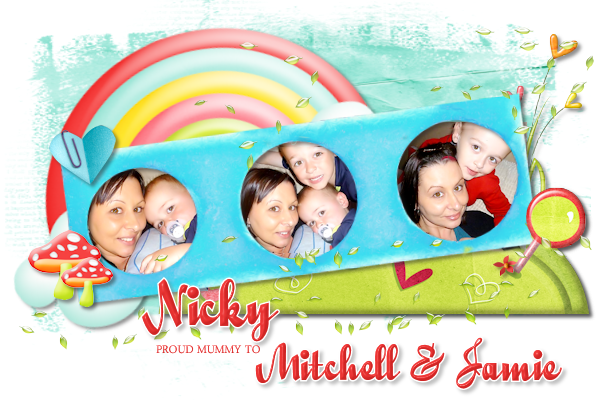 For your high quality fragrances and make up or to join our growing team of distributors visit www.myfmbusiness.com/nickygrant
---
---
Who is online
Users browsing this forum: No registered users and 3 guests