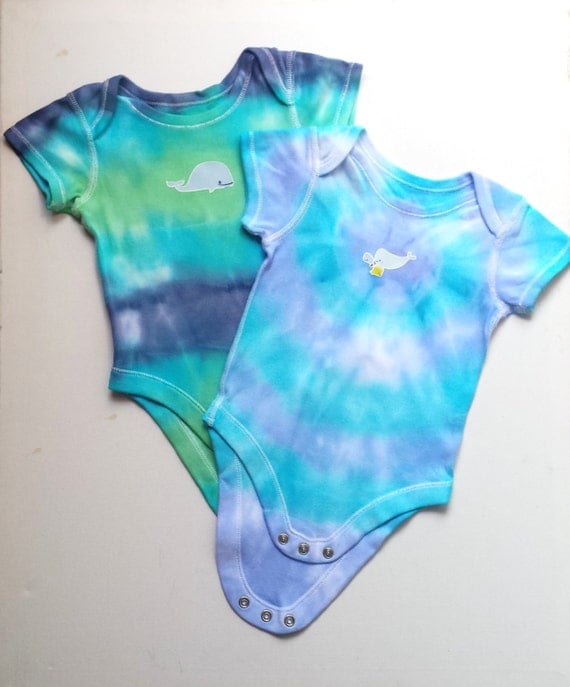 Unique Baby Onesies Blue Tie Dye Set of 2 Whale Theme for 3 to 6 months
Gorgeous set of two Tie Dye Baby Grows Onesies Sleepsuits Perfect Gift for a Baby Shower 🙂
Unique with tshirt sleeves & Whale detail to front.
This is a one of a kind upcycled baby grow handmade in October 2014. Is to fit 3 to 6 Month Old Baby – 100% cotton…remade with love by AbiDashery.
Price: £16.50
Available from AbiDashery

Browse the Shopping Guide for more Clothes

(Visited 147 times, 1 visits today)