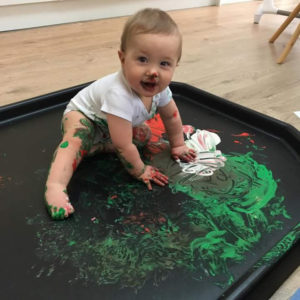 One of my favourite messy play activities is what I call gloop (cornflour and water experiment) as this also covers science in the early years. Basically you mix lots of cornflour with water in a large vessel. I used to mix it in my grill pan as this allowed easy access for the children to get their hands in when I placed it on my kitchen table, if you wish to add colour, a good tip is to put the food colouring into the water before stirring into the cornflour, this way the colour won't stain the children's hands.
At first the mixture looks like a solid but as if by magic when force is applied it becomes a liquid.
I once made a batch and presented it to the children that I was child minding. One male child had a very short attention span, but when I put the gloop in front of him he sat contented for a good 45 minutes fascinated by what he was seeing. He was attempting to write his name using the end of a wooden spoon he managed to start  but as it turned from a solid to a liquid it would fade away.
Other forms of messy play  are to give the children food to experiment with, for example spaghetti or jelly I have also heard of giving them a tray full of shaving cream.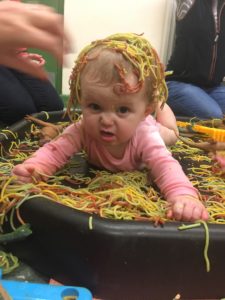 Messy play is as it says on the tin- messy, but that's part of the fun.
Slime is now becoming  a popular thing to make I recently discovered this recipe on television:-
Mix together in a bowl a cup of P.V.A. glue and a cup of baking soda, add a few drops of food colouring, if desired. For a super fluffy slime add a good squirt of shaving foam and mix well, add some contact lens fluid a teaspoon at a time, keep adding more fluid and keep mixing until it starts to come away from the sides of the bowl. Tip in out and have fun, If it is really sticky try adding more contact lens solution until it is pliable. Store your slime in an airtight container and it should last for a good week, possibly two.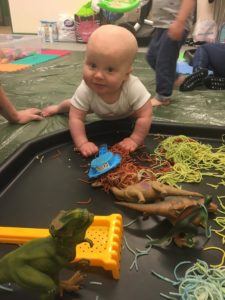 The benefits of messy play are endless, while having fun in a relaxed atmosphere children learn new vocabulary such as slimy,  sticky, moist, dripping while at the same time discover sensory lessons about touch and texture. Children can also learn how to manipulate tools if they are supplied. It is a great opportunity to make some new friends and because messy play is an inclusive activity children with special needs should be able to join in with the fun.
Recently many church groups have learned about the positives of messy play and participate  by holding what they refer to as messy church sessions, these can usually be attended for a minimal fee.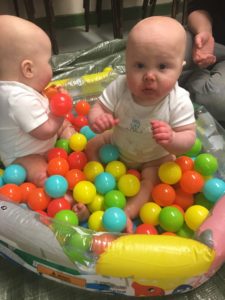 I once took a few children along to a messy play session when I was a child minder, one activity on offer was for the children to flick watery paint onto a large piece of paper that was hung on an outside fence, one little girl in my care didn't like the idea of getting messy but after standing back and witnessing the other children enjoying what they were doing, she decided to be brave and join in, unfortunately 'a speck of paint landed in her hair which didn't impress, but when I told her that I could easily brush it out when it had dried she went on to produce a masterpiece that she proudly took home to show her family.
My advice would be to dress children in older clothes when taking them to a messy play day, although aprons are usually provided and mess comes out in the wash, children mostly enjoy any excuse to get messy, so roll with it and let them discover this wonderful experience of learning while having a fantastic time!
I would like to thank messydoodledoo Ltd for allowing me to use their photographs in this post.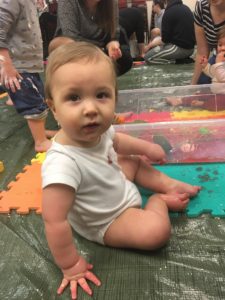 As always questions/comments are welcome.
Karen